How To Be Resourceful (What Every Successful Person Does)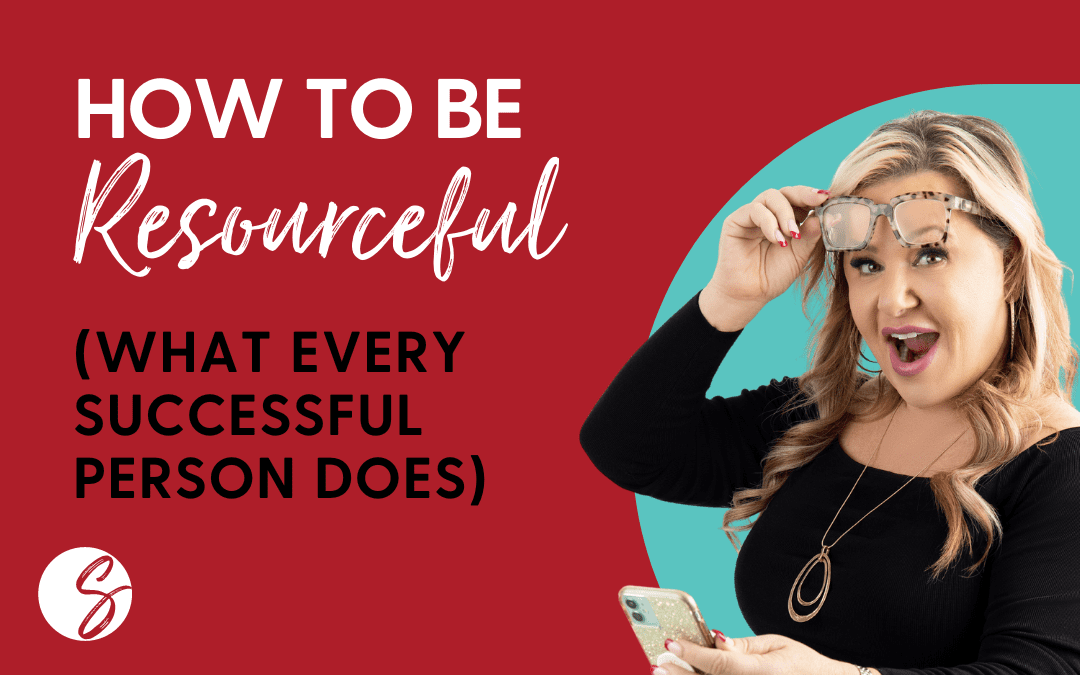 Starting a business isn't easy. Especially if you have no resources, no training, no guidance.
It's a hit and miss and most of the time entrepreneurs have no idea what they're doing, but they just do what they do. They have the passion and the drive because businesses are usually borne out of doing something you love. But sometimes, that isn't enough.
Many entrepreneurs get tired and find themselves off the beaten track. Then what happens is, they give up.
When I started my business, I had no money. I was broke and broken. I was a single mom with two little girls and I had to figure everything out.
I knew I wanted to make a difference. I have passion and ignorance on fire. But I didn't know what the hell I was doing or what I knew.
There are around 30.2 million businesses in our country today. And if we look at the statistics now, this is what our economy looks like through the lens of entrepreneurs:
80% fail in the first 5 years
49% are in turmoil
46% are in a state of flux
40% of businesses are owned by women
1 in 12 businesses close shop every year
50% of businesses are going out of business
20% of business owners don't pay themselves the salary they deserve
The new norm in business
I don't want you to be in that statistic. Let's refuse to go out of business and decide to stay in business. We are thriving and surviving and making it happen. The new norm in business is what we make of it. If you are earning less in your business than you could be earning working at a McDonald's, then it makes no sense for you to be in that business. It's all a decision. If you want to earn more than 100k in your business, then make it happen.
So, what does every successful person do to achieve success? How do you become resourceful so your business can thrive?
Here are 9 ways to become a resourceful entrepreneur:
1. Think: Every single success is a mathematical equation
We have to look at the math of your business. You can't stay ignorant of it, especially in this economy. Those businesses that are looking at indicators – at numbers, at percentages, at conversions – are the businesses that are winning and surviving. It's all a mathematical equation.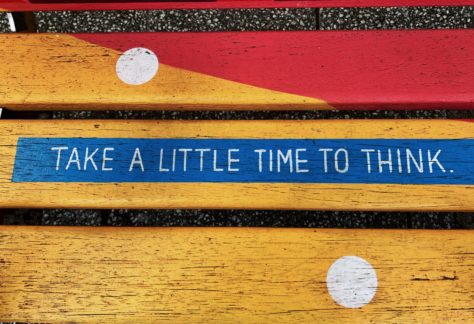 2. Remember that there's a solution and a system
Running and building a business doesn't have to be hard. There's always a solution and a system. If you have the foundation, you can create a million-dollar business every single time. The results I have achieved with my coaching clients come from implementing a system in my business. The same reason we have the results we do with those in our GLP — because success is an equation. When you know the equation, you're not making everything up anymore.
3. Don't sell. Serve
My team and I are obsessed with winning, serving our clients, and serving our community. We never sell. I never sell. I come from a place of service. Don't sell. Serve.
4. Ask equals get
Serve instead of selling. But you also have to invite. If you don't ask for the sale, you won't get the sale. If you don't ask for the business, you won't get the business. If you don't ask for what you need, you will never get it.
You won't get it in your relationships. You won't get it in love. You won't get it in business. You won't get the partnerships that you want because you're not asking, you're waiting for someone to see you. You're waiting for someone to notice you.
But here's a truth bomb. They don't notice you. We're busy being busy. You have to raise your hand and tell them that you're still here. Tell them that you still want to play and that you want to serve. Come from a place of service but do it by asking.
A lot of entrepreneurs are doing foreplay. Yes, I said it. You're doing foreplay. You get your client all excited. You get them really intoxicated with you, with what you're doing and then you leave them and go "okay, well let me know if you want to play." NO! You have to seize the day!
5. Bring out your alter ego
Many of us get scared and shy that we don't go full out with going after our dreams and working for our success. You need your alter ego to come out.
If you look at Beyonce, she turns into Sasha Fierce. That's her alter ego to get ready for what she has to do. Get your alter ego to come out. That's who you need to invite to your calls, that persona you create that allows you to be radical and bold, do what you need to do to get it done.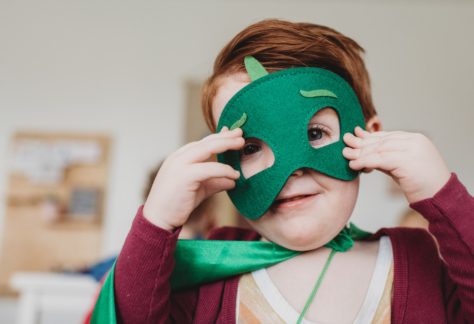 We all have an alter ego. If you don't have it, you need to create one. And it's someone who can be bold. Remember that child in your childhood that your parents said they don't want to see, the one that will push the envelope, the one that would sneak and go around and do whatever needed to be done? That's who you should be letting out.
I have a lot of alter egos, but my alter ego named Sophia is the one I let out to get stuff done.
If you're apprehensive and you feel like you can't be bold and audacious enough to play big, create your alter ego.
6. Books are my first coaches
Yes, I have my Ph.D. But it's not the Ph.D. that you think. It's my Public Highschool Diploma.
I'm not like other entrepreneurs who went and got formally trained, graduated, and certified with a title. I went to bookstores and learned everything I needed to learn about my business myself. Books are my first coaches and they still are.
I implemented everything I learned. You have to do what you can with what you have. You have to be radical to live your dream. The question is, are you willing to be?
7. Don't do it alone
I don't want you to grow alone. You shouldn't always be the smartest one around, always coaching people and always pouring into people.
Always bring your community with you so you won't have to tell them or show them what you learned just so they could catch up with what you're learning. Isn't it better if you learn and grow together with your community so when you need it, your community will back you up and support you?
When you have that support from your community, you get the help you need to grow faster and grow bigger — faster. If we get our community in our conversation when we're feeling down when we have our bloody elbows and bloody knees — because that time will come — they will pick us up.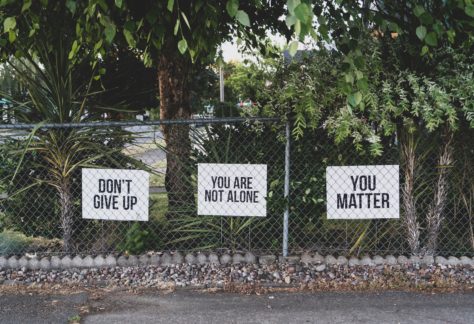 A powerful community will pray for you and with you, lift you up, cover you, support you, help you find the answers, and just be there to help you get through whatever it is you are going through.
When two or more come together, miracles can happen. When you have people talking the same talk, listening and believing and supporting you, miracles can happen. The moments when you forget what a beast you are and what a blessing you are because you're stuck in your office, your community will be there to remind you.
Your tribe/community can also help you get the answers to your questions. Quit suffering alone. You don't have to have all the answers.
You just need to go get the answers from your tribe and your people. It's about what you know and who you know.
8. Do the work, do your plan
Sometimes, we get stuck in being the lonely-preneur. Don't be lonely. Show up and play. Keep participating. If you get one thing that will shift your business, that's a breakthrough. Don't forget that everything you have starts with one thing.
Be so radical and believe in your dream. Believe in yourself and bet on yourself. You are your biggest bet. Be a student, be humble. Do the work, make it happen and miracles start to happen.
There will be times that you're going to get rejected. That's part of the business. You're going to fall down and experience rejection and failure. But that's how business goes and it's okay. Because if it's not happening right now, then that only means that you're not ready… yet. This means that you have to go do some work.
There are more people and businesses that need you, your genius, and your support. You just have to show up and show out.
Just do it.
9. There's money all around you
There's money all around you and it is your time.
You have to have things in place. If you're waiting for the procedure, you will miss the boat. The time is right now. There's opportunity around you. But you're staying stuck. You're staying small. You're staying in a place of uncertainty without raising your hand.
Some people rush into the money but they haven't worked on their beliefs and themselves yet. This will, however, not attract clients but repel them. When you do this, you're not playing the game. Business is a game and when you know the rules and you know the game, then you win.
But when you're running around just chasing money, you're not allowing yourself to attract money.
Success isn't just financial. It has to be holistic and has to have balance. If you just pour everything into your work, you're going to be empty and you're going to want to try to fill the void. But you can't fill the void just with money.
Money is an exchange. It gives you possibilities and options. But that's all it does. It is just an opportunity. Don't hold on to it tightly.
What you need to do is to get really clear and clean up your messes. If you have messes and you're avoiding anything, you will not create financial abundance. You will only experience it, but not create it. Remember that your level of aliveness is determined by your level of integrity.
When somebody believes in you bigger than yourself and you wonder what they see, believe them. When we are scared, we don't realize our own potential. The key is to recognize what really stops you and holds you back from playing big.
Your playing small doesn't serve the world. Sometimes getting you out of your comfort zone has you seen. So go out and go full out.
Do you find it difficult to be resourceful? This is something that every successful person does! You don't have to have all the answers, but you need to know how to overcome obstacles and challenges. If you are too shy to ask for help, this video is for you.