Making A Difference: It's Who You Are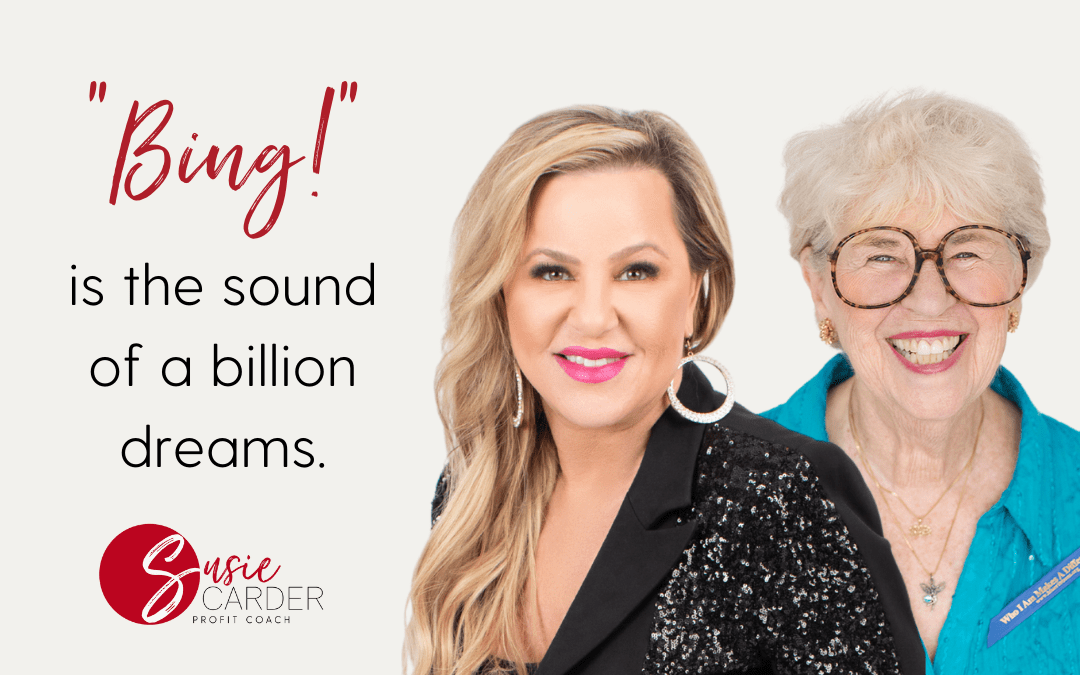 At this moment, I'd like us to focus on what is working, as well as the possibility of making a difference together.
So many people today are focusing on what isn't working for themselves, our communities, and our country.
I met this wonderful person, Helice Bridges, AKA "Grandma Sparky," in 1995 when I bought $300 worth of blue ribbons from her non-profit organization. She is The First Lady of Acknowledgement, and I believe that she is a gift from God.
40 yrs ago, she was a multi-millionaire. She and her husband owned a mansion overlooking the ocean. Luxury cars filled their driveway and they were remarkably successful in real estate.
Despite being a brilliant businessman, her husband was controlling, intimidating, and verbally abusive to her behind closed doors.
Helice didn't have anybody to turn to. She went dark inside of her. All she could think about was that her life didn't matter. While she had all the material things she could want, her self-worth was low and eventually she decided to take her own life.
On that day she was going to take her life; she dropped to her knees, prayed to heaven to stop the world so she could get off to find a place where people love each other.
And something came through her which never came through before.
She heard this voice that said, "You can't take your life because you're going to sing and dance and write."
She went from the darkest part of her life to suddenly seeing a brighter future.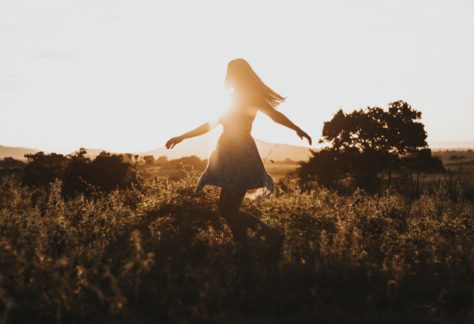 We got to take a risk in life in making a difference.
You may not know how to do everything, but you never know what you're capable of until you take that leap.
She couldn't sing or anything, but she made a call and asked for help from her client on how she could go perform on Broadway.
Without any professional background, she went down and auditioned for a musical. She got up and sang so horribly that people just stared at her in the room. She was just goofy, smiling, so proud of herself.
But guess what, she got the part! She got the role because it was a musical comedy, and they thought she was a comedian.
You can't do it alone.
When they were rehearsing the whole summer, she found out that she can't do it alone in making a difference.
You need a team, a support group that lets you know that you matter. And she had never had that before. She never had that with her husband, she was always on her own.
Her newfound musical crew made her feel so awesome. Her then-husband tore her apart, but her new crew built her up. She left her million-dollar home, walked out, and filed for divorce.
She left her business, career, became homeless, and then she decided she wanted to do something in making a difference.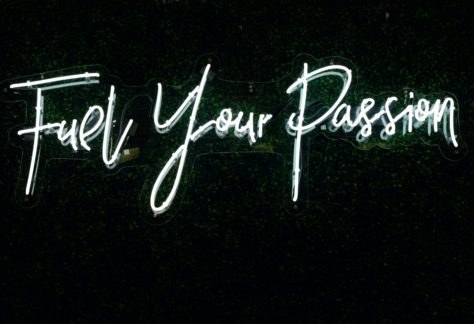 Who you are makes a difference.
When Helice heard about servant leadership from me, she volunteered to serve the San Diego Hunger Project. It was a brilliant moment in time to serve and acknowledge and create something that she didn't even know.
She spoke to thousands of kids in schools. They told her about their stories, like parents losing their jobs, losing their homes, having a mother who had cancer, a teacher whose son was arrested for drugs, and all the difficult circumstances in society.
In her reflection, she realized that people need to be loved just like her, to be filled with love, appreciation, and encouragement. So she created a blue ribbon that says, "Who I am makes a difference."
We all need the blue ribbon.
She began to honor her kids' teachers, her neighbors through the blue ribbon. She taught people how to honor each other. She bought ribbons and gave them to people. And today, 50 million people around the world in 12 languages do this ceremony every day, and they're going for 1 billion people to be honored.
She caught on 35,000 people who were honored in the first 3 months. All of a sudden, people from New York started buying blue ribbons from her non-profit organization. A teacher in New York called her and told her she wanted to do a class project about the power of acknowledgment and what difference it can make in the community.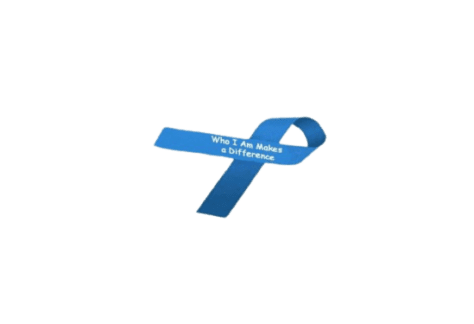 The teacher gave the blue ribbons to her students to honor them and gave each student ribbons that they would give to someone they would honor.
The ribbon is placed above someone's heart while cheering them on for their dreams. Take the spark from your heart. Put in the ribbon by going "Bing!"
It is the sound that makes dreams come true…and the sound is "Bing!"
And every time you hear a "Bing!" you smile and give somebody a thumbs up and say, "You can do it. I believe in you and who you are makes a difference!
Blue ribbon can save a life.
On the day that the school had the ceremony of honoring each other, the Junior Executive went to his grouchy boss, gave him a blue ribbon, honored him for being a creative genius. A blue ribbon was then given to his boss so he could give it to someone else. However, he was not sure who he should honor.
When he came home that night, he sat down with his 14 yr old boy. He said, "Every night I come home, I yell at you for your messy room and not getting better grades at school, but tonight son, I just want to tell you that who you are makes a difference, and I love you."
Just as he was placing the ribbon above the boy's heart, the boy started sobbing. The boy walked over to a drawer and brought out a gun. He said he was planning on committing suicide because he didn't think his dad loved him..and now he doesn't have to.
In a minute or less, that boy's life was saved. The story was told in class by this boy and the story ended up in Chicken Soup for the Soul and was later made into a television movie that went viral and was #1 on YouTube for 10 weeks.
I would like to invite you to honor somebody. Think of all the people that you can honor. Imagine what a beautiful world we could create. The act of honoring someone could end violence and bullying.
It takes a lot of intimacy to honor somebody…to look them in the eyes and hold the blue ribbon up that says "Who I Am Makes a Difference."
I want to honor you for taking the valuable time to grow as a person. For staying grounded, for loving yourself, for focusing on what the possibilities are in this world.
People need to know that they matter, that they are seen, appreciated, respected, loved. Let them know. Tell them specifically what you appreciate about them and say, "I'm cheering you on for your dreams. Never ever ever give up."
"Bing!" – The sound of a billion dreams. Don't give up. I'm on your team, and we're all together to cheer you on!
And today, I would like to honor you by giving you a free event designed to help you scale your business wisely so it won't end up crumbling down. You matter. I want you to make it! BOOK YOUR SPOT for FREE!
Watch this video as Helice "Grandma Sparky" Bridges shares some stories, including the origin story of her musical Bing! The Sound Of A Billion Dreams.